In May, every year, the world marks Mental Health Awareness Month, a time the world comes together to raise awareness on initiatives that aim to provide support for individuals with mental illness and educate the public on the importance of seeking help.
Unfortunately, many people may feel uncomfortable seeking help due to the stigma surrounding mental health issues, especially in African societies. All of us must come together and work to destigmatize mental illness and show support for those living with mental health issues. We can help some of the closest people to us from our work colleagues, family, and friends, and guide them through ways to get the treatment they deserve.
As Mental Health Awareness Month comes to an end, we wanted to share ways in which colleagues can all support one another at our different workplaces.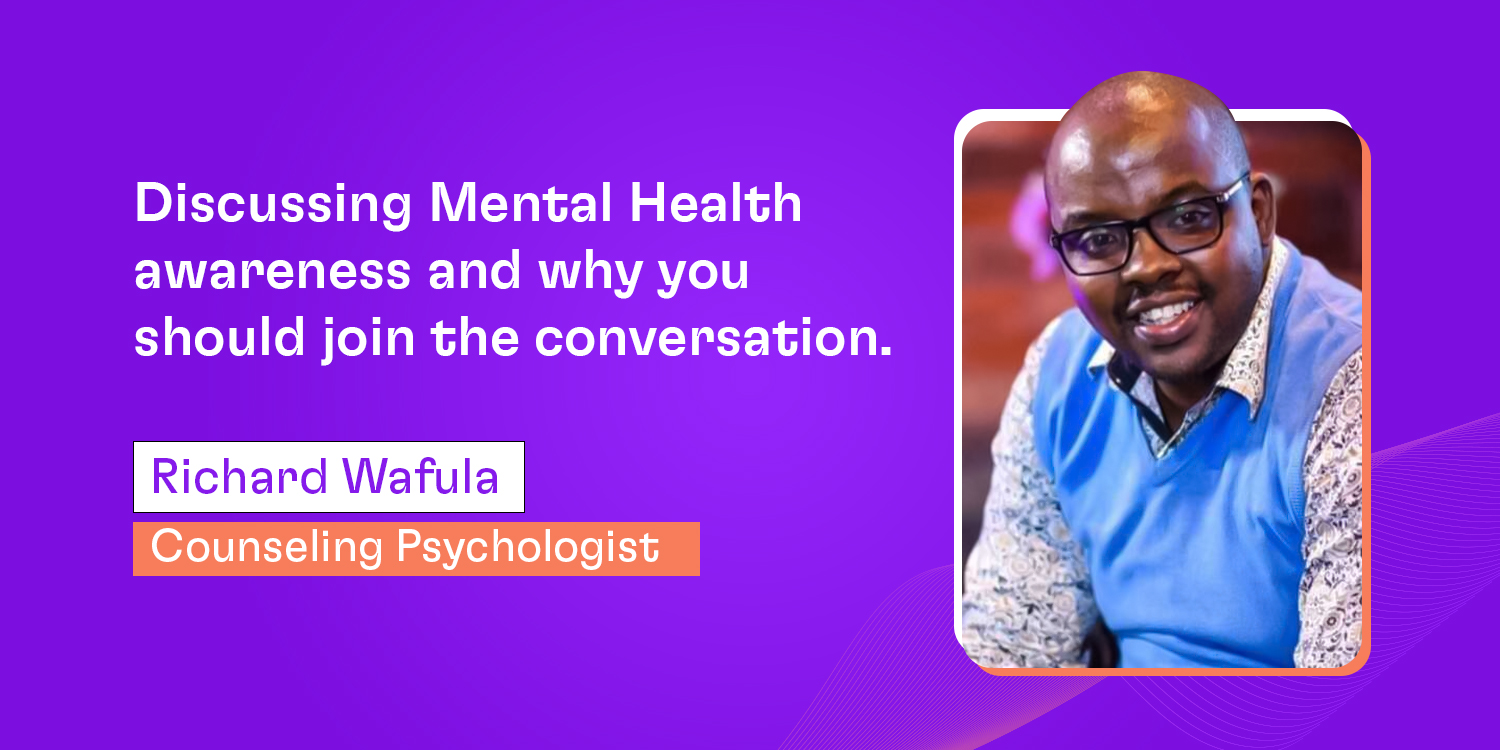 Richard Wafula, a counseling psychologist, certified mediator, trainer and mental health coach
We sat down with Richard Wafula, a counseling psychologist with 14 years of experience as a certified mediator, trainer, and mental health coach. He currently works at Amani Counseling Center and training institute as a Corporate Affairs Manager.
We asked Richard some of the important questions organizations, employers, and employees need to know to identify mental health issues among colleagues to ensure we are creating a supportive working environment for our employees by prioritizing their wellbeing.
Richard, thank you for taking the time to speak to Lami Technologies. As you know, our conversation today is going to focus on how we can raise awareness of mental health in the workplace. How can employees rate their mental health inside and outside of work?
Thank you for having me. Raising continuous awareness of mental health issues is important for those who are suffering to understand they are experiencing mental health problems. However, there are some simple clues that individuals could assess themselves to understand their mental health better, these include:
Are you seeing a difference in your mood in how you interact with colleagues?
Has your quality of work gone down?
Your motivation levels and focus
Are you struggling to make decisions?
Are you always feeling tired, anxious, and withdrawn and losing interest in some of the most important things in your life?
Are you seeing changes in your eating habits?
Do you have increased smoking and drinking
Additionally, employees can also rate their mental health by performing a mental health psychological assessment which is very useful in helping individuals to understand their mental health function. This is an assessment I would recommend employers introduce to their companies to check on their employee's behavioral health issues.
How can employers improve their working environments for the well-being of their employees?
First and foremost, organizations need to send a clear message to staff ensuring them that their mental health matters, and being open about it will lead to support and not discrimination.
There are practical steps that any organization can take to support their staff's well-being, these include:
Creating a workplace with mental health policies
Building and enabling an approachable and friendly environment
Ensuring the organization's culture and values are well understood and embraced by employees
Employers organize frequent mental health talks and training that work as preventive and curative measures
Additionally, employers can allocate team members to lead awareness and support groups
And the most important point is taking into account the personal lives of employees and recognizing the importance of a work-life balance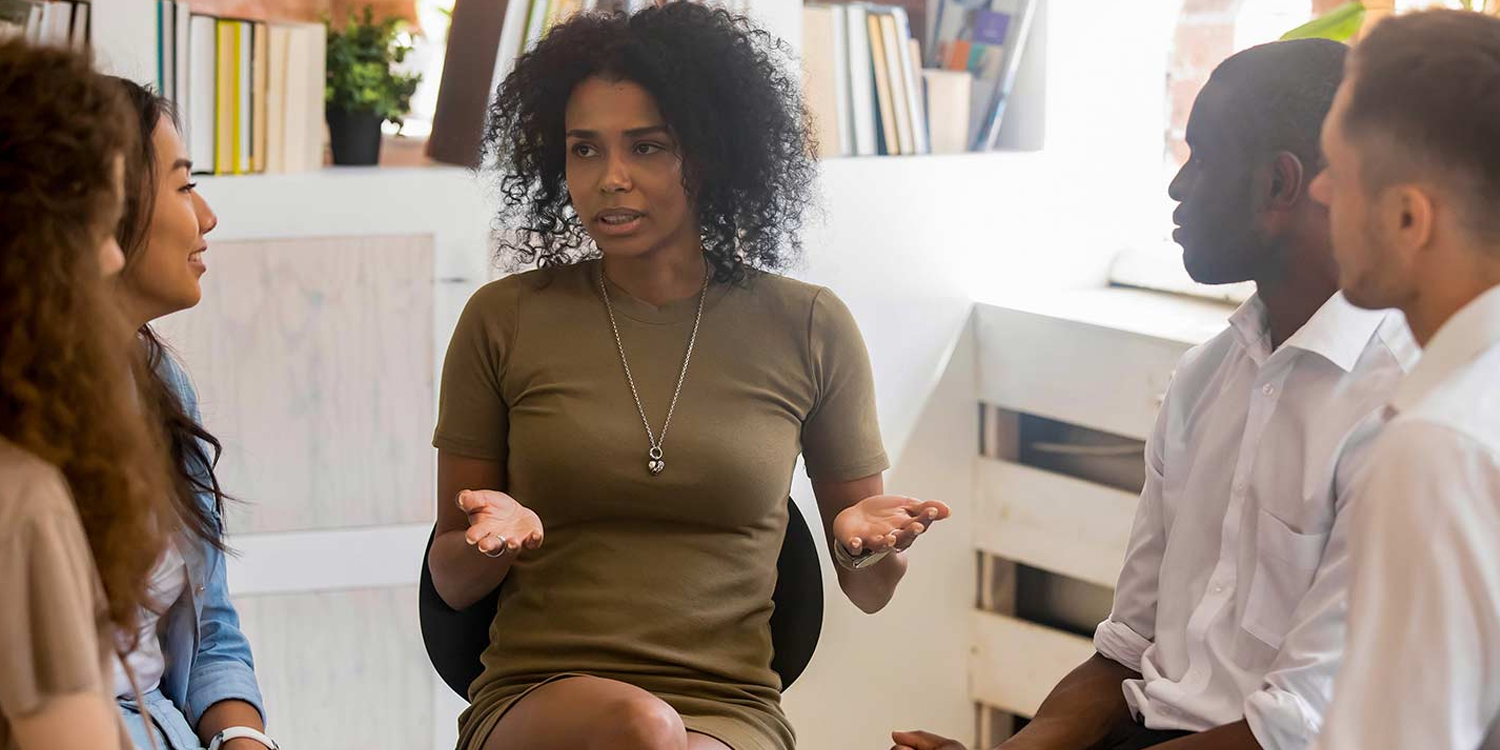 We are living in a pressurized and fast-paced world. How best can we support each other at the workplace and ensure we check in on our colleagues' well-being?
Organizations perform better when staff are healthy, motivated, and focused. The support people receive from colleagues is key in determining how well and how quickly they can get back to performing their work duties.
Employers can take simple measures which are universal principles designed to support their employees such as:
Recognizing how co-workers prefer to communicate
The key to solving conflicts is often simple: Listen. We all want to be heard. For the reason that we need to know somebody values our opinion. Be that person!
Try to identify when a co-worker needs help. Don't wait until it's too late. Rather, help! This could include volunteering to execute a simple, daily assignment or joining a project team.
If you make a mistake ― submit a task after the deadline, for example ― admit it. Hold yourself accountable. Most importantly, don't blame others. Your co-workers, including your boss, will respect you for it.
Keep politics and other controversial issues out of workplace conversations. Also, respect co-workers by not prying into their personal lives.
At Lami we support Mental Health at Work: Together We Can Make a Difference!